Valves And Pipe Fittings Manufacturers
Taking care of clients, meeting deadlines and requirements, obtaining all due certifications… and without complaints. We know, it's hard work. Redfluid holds a large stock of valves and fittings. But if it's not in our stock we tailor-makes top quality valves and fittings with reduced delivery times. Our job is to let no valve ruin your project.
You may be reading this because:
You need a quality and reliable supplier
For your warehouse, project or client. Someone who meets your requests in no time.
You are looking for a manufacturer
Who's able to modify, adapt and make parts from scratch. According to all kinds of design and performance specifications.
You expect guaranteed quality
When it comes to your purchases, you rather buy local over imported, and always expect guaranteed quality. Favoring local economies and a lowering environmental impact matters to you.
Redfluid helps engineering companies, industrial suppliers, stockists and equipment-manufacturers to source custom-made valves and fittings. Quickly and at competitive prices, so your project moves forward with no hassle.
We are Ramón and Enric, we run Redfluid, and have been in the business all our lives.
Our father, Ramón, started the company in 1985. We were about 6 years old when we started helping him thread nuts on u-bolts, assemble parts or bag material. The workshop was our playground.
We grew up with the Company and know everything about the sector. We soon learned the importance of making quality parts to avoid equipment problems or project delays. Providing a personalized and specialized service is our natural way to deal with clients. This is all in our DNA.
We are well aware of the difficulties and challenges you face every day.
This is why we want to help you and be your reference partner when it comes to valves and fittings.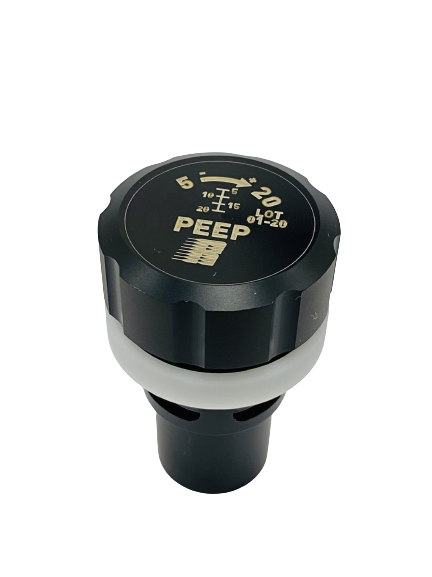 The PEEP Valve Emergency.
The COVID crisis has been tough. Our healthcare system was not prepared for a situation like this—the lack of material at the beginning of 2020 being the main evidence. This shortage affected ventilators, which are essential to assist the most seriously ill patients.
These devices incorporate a PEEP Valve that maintains a positive pressure at the end of expiration, enabling the patient to open the alveoli. This process is known as alveolar recruitment.
During those months, PEEP Valves were out of stock worldwide, and several hospitals in Barcelona asked for our help. We immediately got down to work.
This valve is a type of product we don't usually manufacture, since we work in pressure ranges about 1 million times higher than the PEEP Valve's. But we are used to challenges in our workshop.
The outcome: we developed a product in less than 4 months, including design, manufacture and approval. Under normal circumstances, this process would take years. The valve has the Spanish Agency of Medicines License and the EC Marking, being a product 100% nationally made.
We achieved our goal and were able to supply the Valve to several hospitals that had no stock. We made a difference. In this case, with the PEEP Valve. Your valve could be next.
Different valves require different manufacturing, this is our MO. All our parts are made with European quality and quickly delivered—faster than the ones imported from Asia. We use raw materials from the best National and European steel mills and comply with the main certifications: