If you are looking for DIN flanges you will most likely not find them, as the standard is repealed. Although if you want to make sure you get the ones you need I recommend you read this guide and avoid the mistakes that everyone makes.
DIN flanges no longer exist, they are now EN 1092
First, you should know that, in the past, different standards were available in the European Union, such as the French NF, the British BS, and originally the German DIN. The latter was one of the most widely used, which is why we still talk about DIN flanges.
However, the European Union decided that the standardization criteria should be unified, and using the above-mentioned, a standard for flanges was created, EN 1092. Therefore, the first mistake to avoid is to look for a flange using the DIN standard, as you will probably have difficulty finding the flange you need under this designation.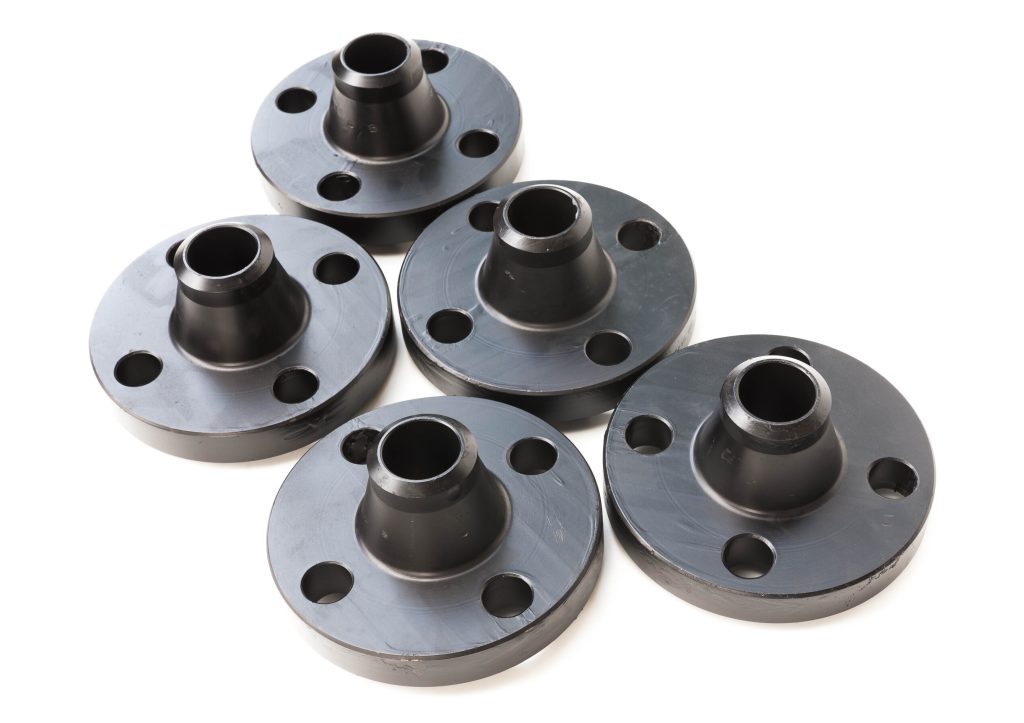 Are DIN or EN flanges compatible?
Of course, the question arises, will a flange of the new EN standard work for me, and are these standards compatible?
In general, DIN flanges are compatible with EN flanges. The most important thing is to verify that the EN flange you buy to replace a worn DIN flange is under the same pressure rating PN, same material; same nominal diameter DN and type of connection.
For example, a DIN 2527 PN16 DN 200 flat flange will be equivalent to an EN 1092-1 PN16 DN200 flat flange.
However, there are some small considerations and differences to be taken into account:
DIN flange refers to PN64 and EN-1092-1 to PN63.
DIN PN16 DN65 flange has 4 holes for coupling. The EN-1092-1 PN16 flange has 8.
Flange equivalence between DIN nomenclature and EN 1092-1, for flange-pipe connections:
| | | |
| --- | --- | --- |
| Design | According to EN 1902 | According to DIN |
| Neck Flange | 11 | DIN 2627 – DIN 2638 |
| Blind Flange | 05 | DIN 2527 |
| Threaded Flange | 12 | DIN 2558, DIN 2565 – DIN 2569 |
| Flat Flange | 01 | DIN 2573, DIN 2576 |
Flange face shape for connection Flange – Flange
| | | |
| --- | --- | --- |
| Unadopted DIN |  | DIN EN 1092-1 |
| Form A | without Raised Face | Form A |
| Form B | without Raised Face | Form A |
| Form C | Raised Face (Rz = 160 Mechanical Turned) (RF) | Form B1 |
| Form D | Raised Face (Rz = 40 Mechanical Turned) (RF) | Form B1 |
| Form E | Raised Face (Rz = 16 Mechanical Turned) (RF) | Form B2 |
| Form F | Tongue According to DIN2512 | Form C |
| Form N | Groove according to DIN 2512 | Form D |
| Form V 13 | Male according to DIN 2513 | Form E |
| Form R 13 | Female according to DIN 2513 | Form F |
| Form R 14 | Female according to DIN 2514 | Form G |
| Form V 14 | Male according to DIN 2514 | Form H |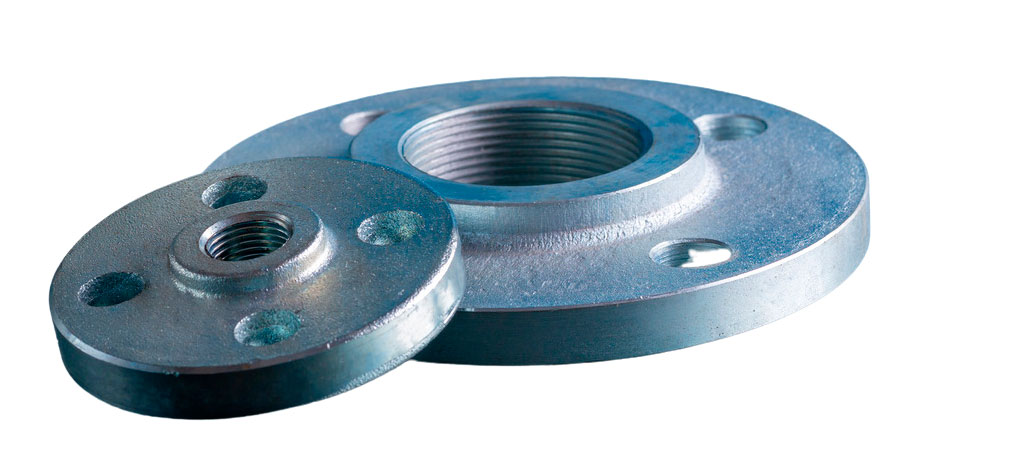 DIN or EN not compatible with ASME B16.5 or B16.34
DIN or EN flanges and ASME B16.5 or B16.34 flanges are very different, so it is said that they are not compatible.
The first thing is that there are some dimensional differences between the two standards that must be taken into account. This stems mainly from the fact that the DIN and EN standards use the metric system while the ASME B16.5 and B16.34 standards use the English imperial system.
For example, DIN or EN flanges have a different diameter of holes for the coupling than ASME diameters, so it would be impossible to couple an ASME flange where a DIN or EN flange was.
Let's take an EN-1092-1 PN10 DN250 flange. This means that we have a flange with a maximum working pressure of 10 bar and a nominal diameter of 250 millimeters. The most similar flange according to ASME would be a Class 150 flange of nominal diameter 10 inches, i.e. a flange working at a maximum pressure of 150 psi (pounds per square inch) which would be approximately 10.34 bar. As we can see, as close as these values are, they do not match. In addition, other dimensions such as internal diameter, external diameter, bore diameter, and flange body thickness are also different.
In conclusion, it can be said that there is no strict equivalence or compatibility between DIN/EN and ASME B16.5/B16.34 flanges, so it is a mistake to order a DIN/EN flange to replace an ASME and vice versa.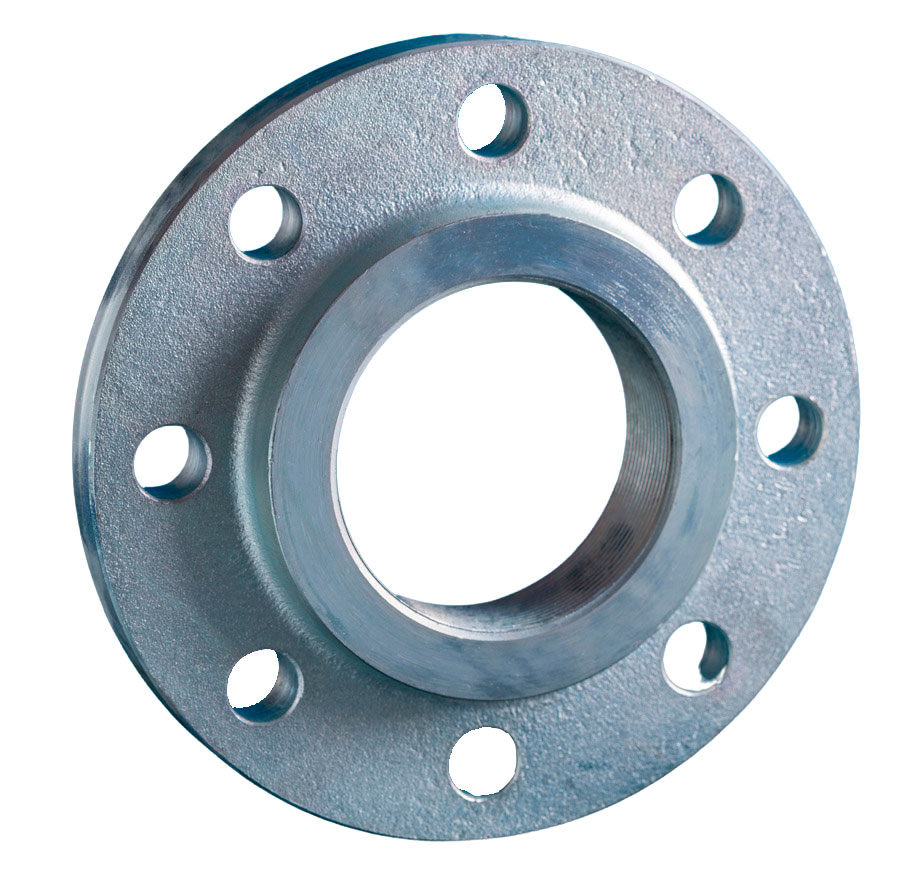 Flange DIN to EN rating equivalent converter
This is the maximum mess. But NO WORRIES, that's what we are here for.
Sometimes you have DIN flanges and EN flanges, so it may be convenient to convert from one type of flange to another to make the connection. This can be done with a DIN flange to EN flange converter.
The converter consists of two parts: a body and a sleeve. The body is attached to the DIN flange and the sleeve is placed on the EN flange. Once in place, the converter provides a safe and reliable connection between the two types of flanges. In addition, the converter is easily removed when no longer needed, making it a versatile and convenient solution for all your flange needs.
Pipe class classifications based on ASME B16.5 and corresponding PN classification
| | | | | | | | |
| --- | --- | --- | --- | --- | --- | --- | --- |
| Flange type | 150 | 300 | 400 | 600 | 900 | 1500 | 2500 |
| Flange pressure rating, PN | PN 20 | PN 50 | PN 68 | PN 100 | PN 150 | PN 250 | PN 420 |
In any case, it is recommended to use the corresponding EN-1092 or ASME B16.5 flanges.
Hey, and if you have any other questions, don't hesitate to contact us.