Hasn't it happened to you many times that you had to order a needle valve and spend days writing emails to clarify what you want?
And the worst thing is when you get the order and… you realize that it is not what you wanted. Result: return it and order it again.
It's a bummer.
Not only a bummer but a waste of time and money.
But hey, that's what we're here for. To make things a little clearer for you. And that's why we've written an article explaining the five ways to avoid mistakes when ordering a needle valve.
Let's get down to business.
#1 Ensure that the type of needle valve connection is appropriate
This part is easy peasy.
In this case, we contemplate many connections: threaded, flanged, double ring, and single ring.
Yes, it is a bit confusing. I'll explain it to you.
Threaded connections
They offer easy assembly and disassembly of the needle valve, and the initial cost is low.
It is typically used for systems with a low diameter range of pipe and lower working pressure than other connections. Threads tend to be more susceptible to leakage at high pressures.
However, if your system works with pipes of a relatively low diameter range, in the case of high pressures, don't worry. We've thought of you. RedFluid needle valves are designed for pressures up to 1035 bar and under BSP, BSPP, BSPT, GAS (ISO 228-1 or ISO7-1 or DIN259), and NPT (ANSI / ASME B1. 20.1) standards to satisfy multiple applications. You can order any connection or other custom standard.
Attention!
Threaded connections can be male or female.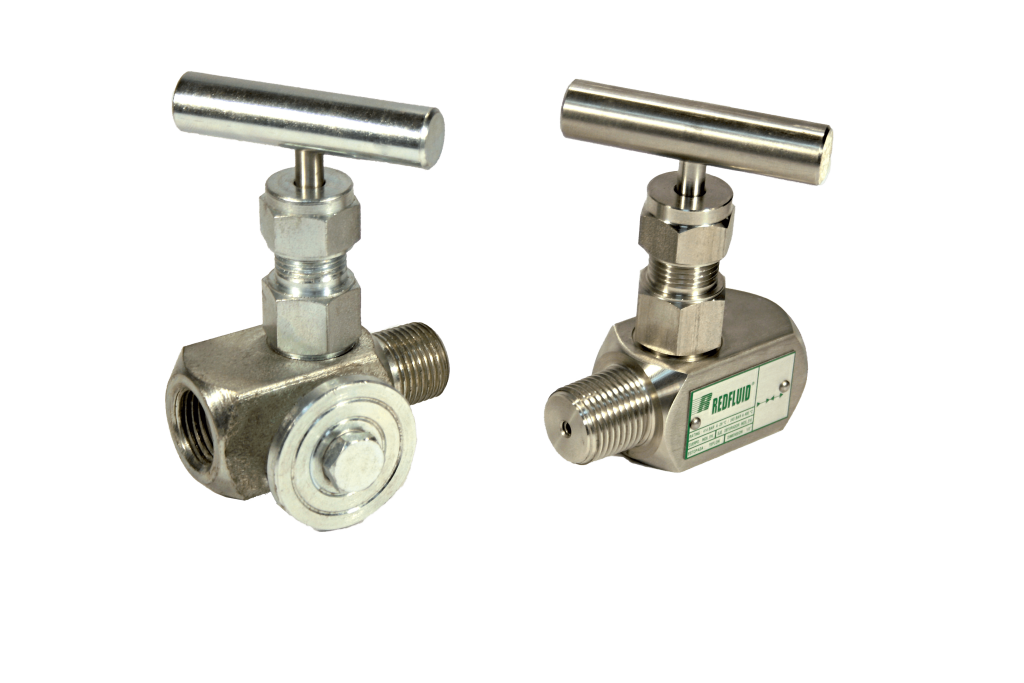 Welded connections
They are usually used in systems that require zero leakage, such as high-temperature and pressure pipelines. Also, in large diameters or for very corrosive fluids. There are two types of welded connections for a needle valve. Butt Weld BW (butt weld per ANSI B16.25) and Socket Weld SW (Socket Weld per B16.11). Discover the Difference between BW Butt Weld and SW Socket Weld on Needle Valves.
Flanged connections
This type of connection requires a third element, the flange. This is why they are usually more expensive, although they also facilitate the assembly and disassembly of the needle valve. Another relevant point is that they are generally larger and more robust, so they are recommended for applications that require such characteristics.
The primary standards applied are ASME B16.5 or EN1092 flanges and SAE flanges.
Important!
When ordering flanged valves, the flange standard, the flange DN, the rating or PN, and the Face Face Dimension (F2FD) are always required. This determines the length of the valve and ensures that it fits between the flanges.
Beware of SAE 3000 or SAE 6000 flanges. They are manufactured to J518 or ISO 6162 and are generally used for high pressures in flanged systems.
Here's a trick!
This flange requires an O-ring, and you must specify whether you want the valve to have the flange or the counterflange, as both are different.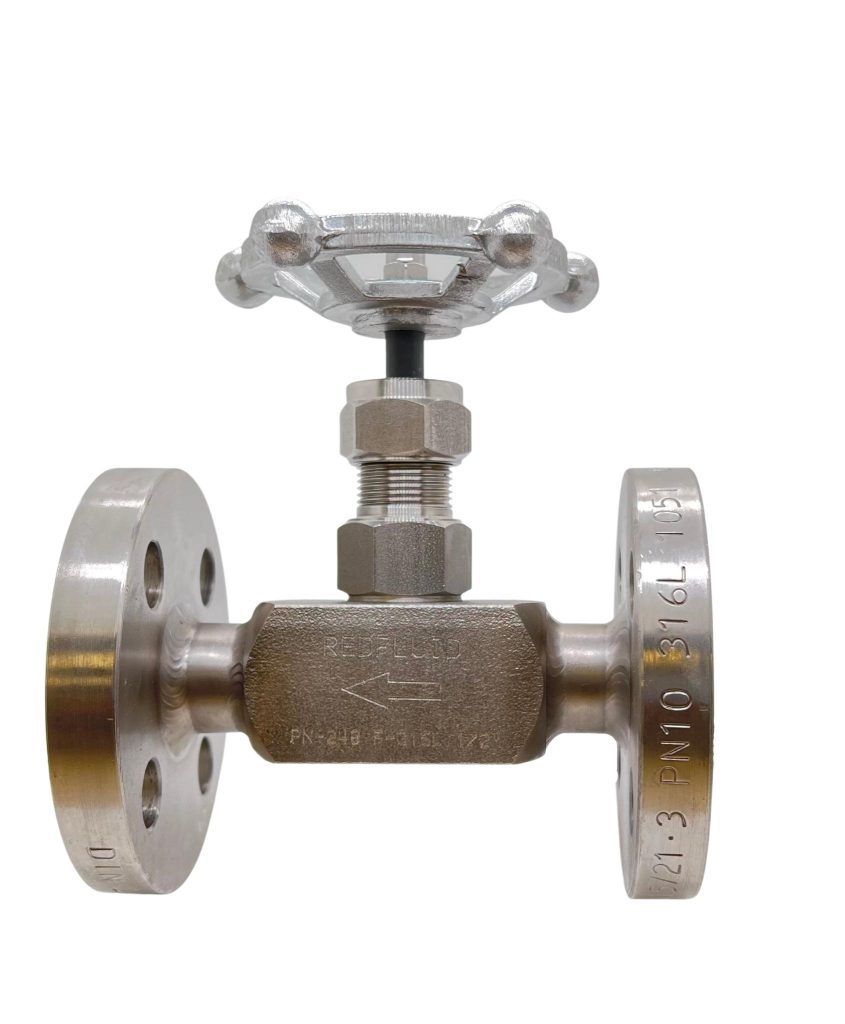 Connections with double-ring or single-ring fittings (DIN 2353)
These needle valves are directly connected to instrumentation tubing. They can have terminals with double ring fittings (Swagelock type) already directly integrated into the valves or connected to DIN 2353 type single ring fittings.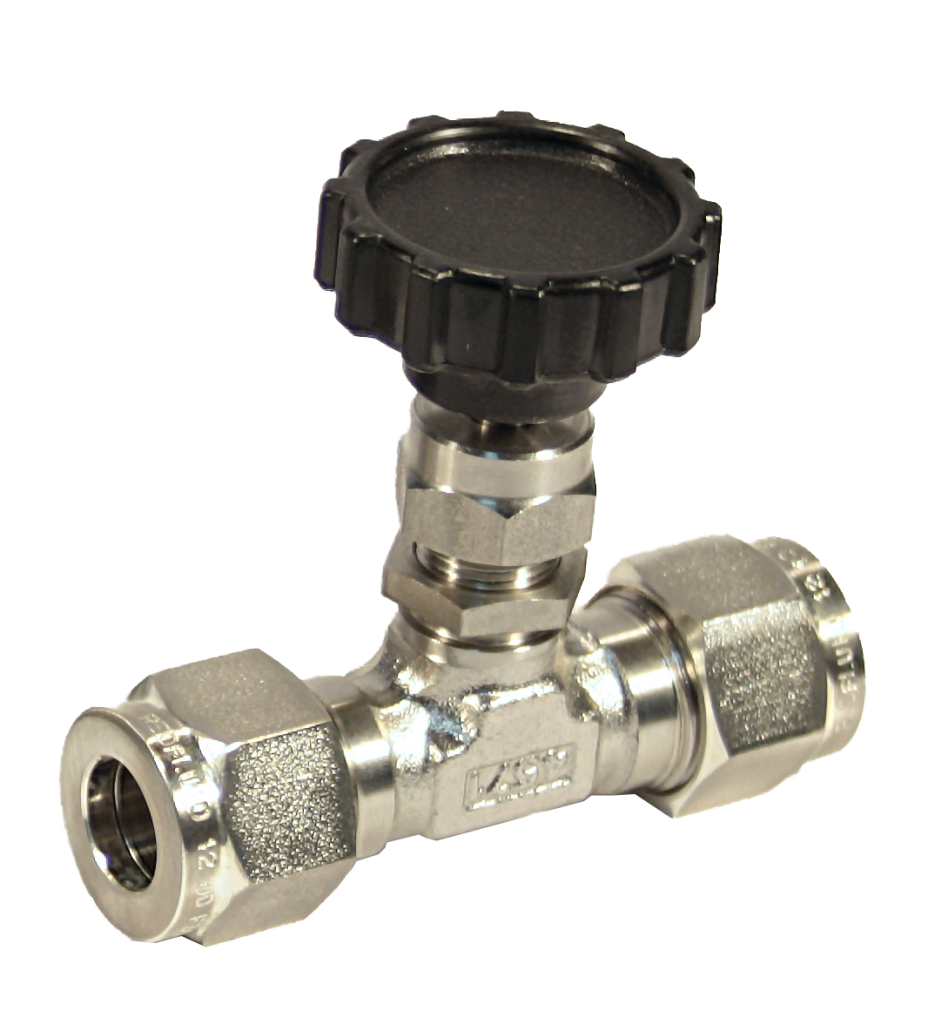 Let's go to the second tip.
#2 Confirm that the needle valve can operate at system temperature
A needle valve for high-temperature operation is not the same as one for cryogenic applications. For example, at RedFluid, we use SS316 / 316L steel for cryogenic valves. For cryogenics, the valve can never be in carbon steel, as carbon steel modifies its properties at low temperatures and can eventually break. I love this chapter of mythbusters that explains it: Click HERE to watch the video.
On the other hand, in very high or extreme temperatures, we cannot use normal steel. Punch valves must be manufactured in AISI 321 alloys, and the shaft is extended to prevent the handwheel from overheating.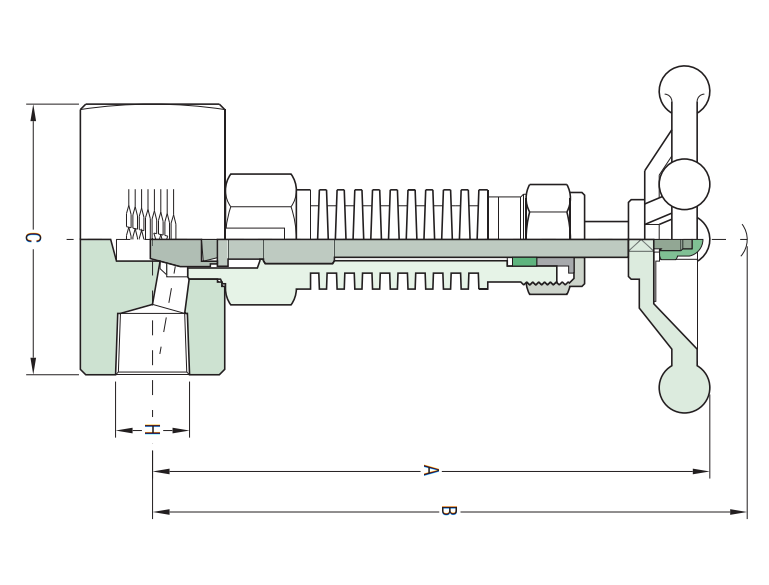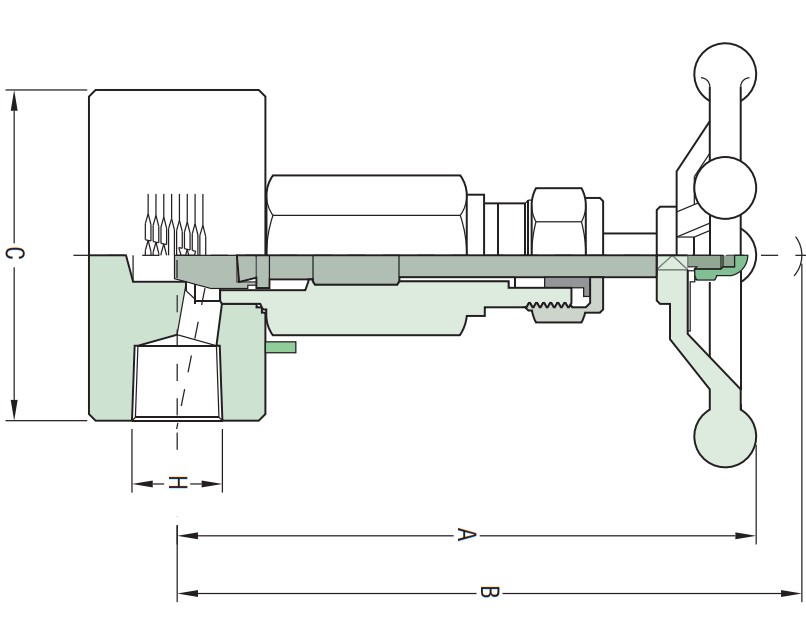 And now to tip number 3.
#3 The working pressure of the needle valve must match the system pressure
As we have seen before, the connection, materials, and temperatures affect this factor. However, the regulating or needle valve design will be the factor that will have the most significant weight in the equation. The operating range of our needle valves covers nominal working pressures of 150 LBS, 3000LBS, 6000LBS, and 1035 BAR. If you need more pressure, do not hesitate to contact us. We will lend you a hand. We are sure we can manufacture it.
The next tip leads to many mistakes, so read it very carefully.
#4 The material of the needle valve and its packing must be compatible with the fluid
Some fluids may have undesired reactions with certain materials used in manufacturing the needle valve and its packing.
It can lead to not very positive results…
To cover most applications, we offer needle valves in a wide range of materials, including:
Carbon Steel
Stainless Steel
Brass
Special Alloys (Duplex, Superduplex, Alloy 20, Hastelloy, Titanium, Monel, etc.)
In addition, we can offer GRAFOIL or PTFE packing and other materials upon request. You can use our online material compatibility tool to find out which materials are suitable for your application fluid by clicking HERE.
And finally, let's go to tip number 5.
#5 Verify special certifications for needle valve
Some applications require special certifications to ensure that the needle or punch valve meets the standards and regulations for that application. Among the most common needle valves are:
Oxygen service: Degreasing and special cleaning according to ASME to be compatible with oxygen lines.
Hydrogen service: Specially manufactured to avoid hydrogen leaks and in materials compatible with hydrogen.
ATEX: Needle valve specially designed and manufactured to work in ATEX Explosive Atmospheres.
Fugitive emission: Valve without fugitive emissions with TA-LUFT or ISO 15848 certifications.
Firesafe: Special fire-safe punch valve according to ISO 10497.
API 598: Pneumatic and hydrostatic pressure test certification.
These are just some basic recommendations. In case of doubts, we recommend you to contact our experts.
I'm sure it will now streamline the process when you want to order a needle valve. Any questions or comments you have can be left in the comments.
We read you.